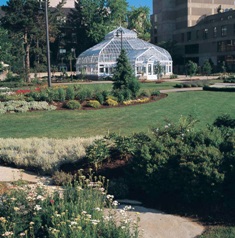 CourseLink
Students should log into CourseLink [1] and check for BIOL 1070 announcements before the first lecture.
Lectures
Lectures for BIOL 1070 begin on Monday, September 10, 2018 per your class schedule. Please note: the University's first class day for the Fall 2018 semester is Thursday, September 6th, but no BIOL 1070 lectures are scheduled on Thursdays or Fridays.
Seminars
The BIOL 1070 seminars will start the week of Monday, September 10th. Therefore, there are no seminars on Thursday, September 6th or Friday, September 7th (no sections have a Friday seminar time).
Please check WebAdvisor to confirm your specific seminar time.
"Textbooks"
This course will not use a traditional textbook.
Instead, we will be using original online material relating to our inquiry cases, two field guides that are actually used by practicing biologists, and a seminar manual. These are far less expensive than typical textbooks and should be of use to you for many years if you spend time exploring local biodiversity.
Photo Field Guide to the Freshwater Mussels of Ontario (2005)
Woodlot Biodiversity, 2nd edition (2013)
The mussel field guide is one that researchers themselves use regularly and the woodlot book is new and was prepared by researchers in the Herbarium here at the University of Guelph.
Both books will be available for purchase in the University Bookstore.
Seminar Manuals
Seminar Manuals will be sold in the Science Complex. The specific times and place to purchase the seminar manual will be posted in the halls of the Science Complex, announced in lecture and posted on the course website in Courselink.
Please purchase your Seminal Manuals and Textbooks before your first seminar.
i>Clickers
i>Clickers are an important tool in our active learning objectives and will be used in every class, and as such clickers are required in this course.