BIOL 1080 (Fall 18)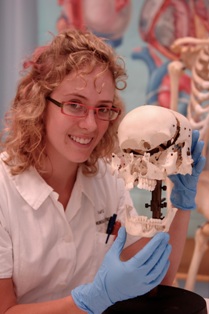 Lectures
Lectures for BIOL 1080 begin Monday, September 10th, 2018 at 8:30 AM in Rozanski Hall, Room 104 as per your class schedule. Please note: the University's first class day for the Fall 2018 semester is Thursday, September 6th, but no BIOL 1080 lectures are scheduled on Thursdays or Fridays.
Seminars
BIOL 1080 seminars (listed as SEM in WebAdvisor) also start on Monday, September 10th. If you are scheduled for a seminar that meets on Monday, Tuesday, Wednesday, or Thursday your first seminar will be on September 10th, 11th, 12th, or 13th respectively.
There is no seminar manual that needs to be purchased for this course. All information that you will require for the seminars will be posted on the course website at a later date under the seminar tab. However, you do not need to print anything off for your first seminar. For your first seminar, all you need to do is attend and be prepared to participate!
Seminars are located in SSC 3307.
Labs
In addition to weekly lectures and seminars, BIOL 1080 also has labs.There will be 2 labs over the course of the semester. You have not yet been assigned to a lab section and this is OK! After the first lecture, you will be able to sign yourself up for a lab section online through the course website. This will be explained further in the first lecture.
*** Please note: You must ensure that your BIOL 1080 seminar and lab times are conflict-free. You cannot attend a seminar or lab time for which you are not registered.
Textbook
The required textbook is Biological Concepts of Health, Second Edition, a custom edition for the University of Guelph BIOL 1080 course prepared by Pearson. This text is required. It is available for purchase from the University Bookstore.
You do not need to bring this textbook to lectures or seminars but you will need to refer to it on your own.