Environmental Biology

How does climate change affect the earth?
---
Environmental Biology within the B.Sc. degree program will focus on how organisms, such as plants, insects, fungi and bacteria interact with the physical environment, including water and soils, as well the impact and response to human activity.
What's Unique?
--------------------------------------
The Honours B.Sc. major in Environmental Biology is offered by the School of Environmental Science. This major is highly flexible and allows students to design their own focus within the field.
Meet One Of Our Students:
---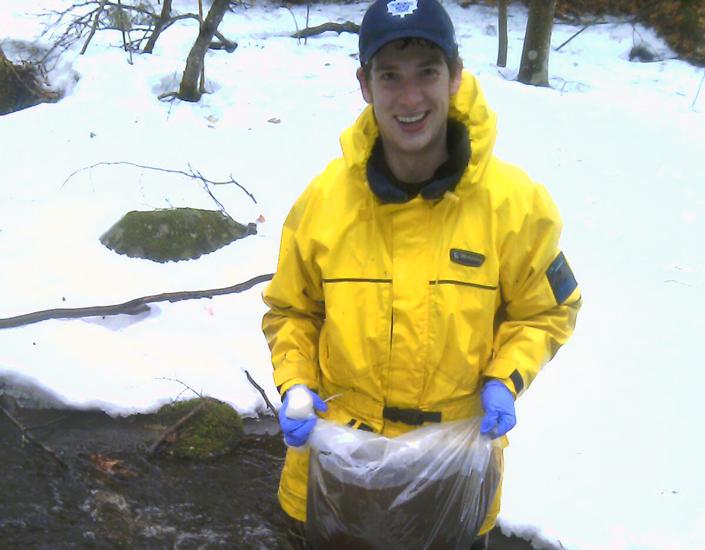 Meet Jordan
---
Program Details
In this major you will learn about biological diversity or plants, insects, fungi and bacteria at the molecular, population and community levels. Methods of measuring and monitoring the impact of human activities on natural and agricultural ecosystems will be presented. To counter negative impacts, solutions, such as bioremediation of effluent, waste management, restoration of stream quality, and agroforestry will be applied. Upon graduation, you will have an awareness of the social and economic implications of environmental bio-sciences and be prepared to initiate solutions for a diversity of environmental problems.
Discovering Biodiversity
Principles of Toxicology
Plant Health and the Environment
Insect Diversity and Biology
View full courselist
Admission Requirements
---
~80-83%* average
12U English
Advanced Functions
2 courses from12U: Biology, Chemistry, Physics
2 additional 12U or M courses
All three sciences are recommended
*Please note that admission cut-offs stated above is an approximate based on previous years applicant pool. This cut-off range will vary from year-to-year and can be higher or lower based on the applicant pool. Meeting the minimum average does not guarantee an offer of admission. Admissions averages are calculated using the six required courses.
---
You can expect to learn how to:
---
Critically evaluate ideas and arguments by gathering and integrating relevant information, assessing its credibility, and synthesizing evidence to formulate a position.
Investigate the biological consequences of interactions between humans and the environment by: -integrating knowledge related to agricultural activities, impacts of pollution, and conservation of biodiversity and natural resources
Investigate the biological consequences of interactions between humans and the environment by: - focusing on specific human activities and/or biological systems of their choice
Explain contemporary research methods, skills, and techniques used to conduct independent inquiry into agricultural activities, pollutants and their effects on living organisms, and conservation of natural resources
---
Career Options
---
Enjoy challenging careers in academic research, governmental regulatory work, non-and-for-profit and for-profit organizations, or in related business fields. Our environmental biology program provides you with a degree that is truly interdisciplinary, ensuring that upon graduation you have acquired an expertise and proficiency in great demand by employers.
---
What our Alumni are working as:
---
Environmental Assessment Officer | Environment and Climate Change Canada
Senior Program Advisor | Ontario Ministry of the Environment, Conservation and Parks
Conservation Biologist | Parks Canada

College of Ontario Agriculture College
Research & Faculty

Find out more about the research and faculty involved in the Environmental Biology major.
Course List

A complete listing of all courses required for this major can be found in the Schedule of Studies located in the undergraduate calendar.
Have more questions?
---
General Inquiries
Phone: (+1) 519-821-2130
Office Hours: Monday - Friday: 8:30 AM to 4:30 PM
B.Sc. Specific Questions
Email: bscweb@uoguelph.ca
Office Hours: Monday – Friday 8:30 AM – 4:30 PM (closed over lunch)