Get Ready for Fall 19!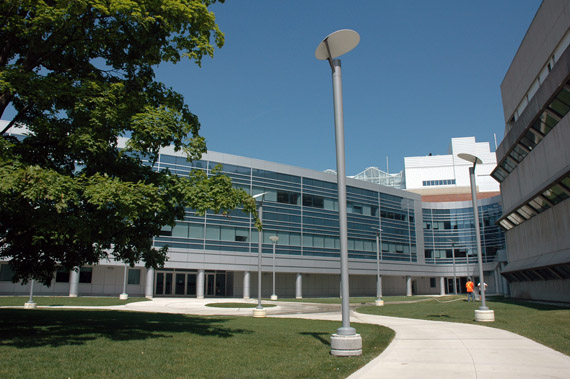 This is the Summerlee Science Complex at the University of Guelph
Welcome Students!
Are you taking a first-year science course in the Fall 2019 semester?
If so, this is the site where we post some important start-up information that you'll find useful (like where to buy a lab coat, and when labs begin), as you prepare to begin your studies at the University of Guelph. This is for any student - not just those in the B.Sc. program - who are registered in one of the first-year science courses. Postings are currently not available just yet for the Fall 19 semester, but will be posted as we get closer to the start of the semester (likely in late August or early September).Update! September 1, 2019. Information is now being posted as it becomes available. Please see the menu on the right. Updates will continue as new information is received.
Also - check out the Library and Learning Commons. Make the most of your time at U of G with services, resources and technologies all designed to help make your transition to university learning smooth and successful.